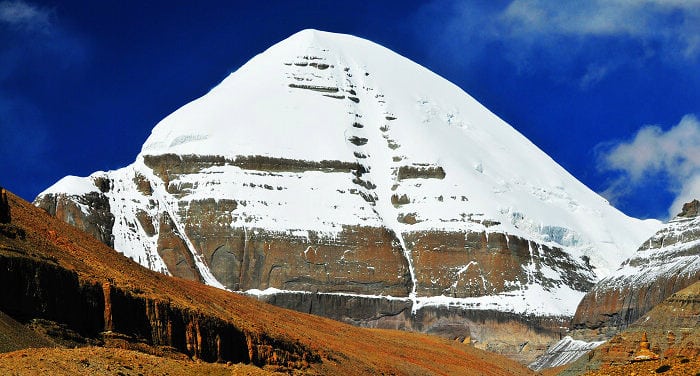 Lord Shiva still lives in Mount Kailash .No human has managed to scale Mount Kailash. There have been many legends of people dying in the attempt to climb the mountain. The authorities, knowing the religious sensitivity of the matter, have officially banned tourist from attempting a climb . It believed that the only person to ever reach its holy peak was an Tibetan Buddhist Yogi, Milarepa, in the 11th century .In that sacred mountain There are two beautiful lakes, namely Mansarovar and Rakshas Tal , they are located at the base of Mount Kailash. Of the two, Mansarovar, which lies at an altitude of 14, 950 ft, is considered the highest freshwater body in the world.
DID YOU KNOW THAT
1.) Those who have visited the holy mountain, have claimed that they have noticed a rapid growth , especially of nails and hairs . The growth of the nails and hairs that takes about two weeks in normal conditions , takes place, here in span of just 12 hours; the mountain air contributes to the rapid aging process .
2.) Nobody, other than the 11th century tibetan buddhist monk called milarepa has been successful in scaling up the peak as it changes it's destination and also tends to block the tracks which misleads the climbers .
THIS IS THE FULL INFORMATION I LEARNED ABOUT THE SACRED MOUNT KAILASH !!!