The meaning of parvati is (daughter of the mountains) Hindu goddess parvati is known for her fertility, love, beauty, harmony, marriage,children, and devotion; as well as for her strength and power.Shiva was in love with Sati, but when she died, he went into a deep depression and retreated to a cave. However, he was supposed to be the father of a great warrior. Eventually, he married his consort Parvati, Goddess Parvati has four arms. In her arms she carries prayer beads, a mirror, a bell and citron. But when she sits by the side of her husband Shiva,Parvati has only two arms. In her form with two arms,Parvati holds her right hand up in blessing and holds a lotus flower in her left hand .
now i will tell you the forms of goddess parvati
1.)Bhawani Parvati is herself Durga and Mahakali creator and destroyer at the same time .
2.) Durga is also Mahakali which form she took to slay demon Raktbeej .
3.) Parvati is said as Shailputri being daughter of King Shail(Himavan) . So the unmarried form of Devi Parvati is worshiped as first Nav Durga
Shailputri .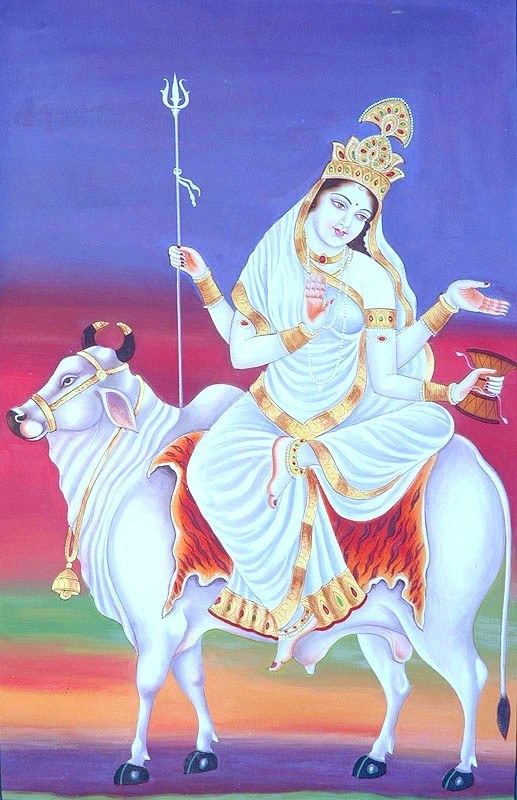 4.)Brahmacharini : When devi parvati , did tapasya to achieve her beloved lord Shiva. She did difficult fasting , first she used to eat fruits , then leaves which fell from trees and then finally left eating leaves and regarded Aparna. And this form was worshipped as second Nav Durga Brahmacharini
5.) Chandraghanta : Finally, after achieving Her beloved Shiva , she get married and gained her powers of being one of Tridevi , Her married form is worshipped as 3rd Nav Durga Chandraghanta .
6.) chamunda – she is the destroyer of evil and demons .
7.) Kushmanda : In order to create this whole universe , she took the form of Kushmanda , after which whole universe created on her just mild Blush . She lies in the core of Sun , she is the energy through which sun shines .
8.) Skandmata : Now , the time comes when she created her own personal life . I mean when she became mother of her son Skanda ( kartikeya) and she was called Skandmata .
9.) Katyayani : Now the stage comes when Devi Parvati was worshipped by her devotees and called by then to save them from demon Mahishasur . So she took birth at her devotee Rishi katyayan place and called Katyayani and killed Devil and called Mahishasurmardini.
10.) Kaalratri : To save us from the evils , she took the form even darker than black i.e. night of kaal and named Kaalratri and killed many demons and named shubhankari and Jagatjanini .
11.) Mahagauri : Now after so much destruction , it was the time to cool down herself . So she took the form of Mahagauri which is 16 year old . iT is so beautiful than any other and became the devi of feminism .
12.)Siddhidatri : Now she was worshipped so much by devotees , not only humans but every living creature ,not only devs but asuras as well . So she took the form of Siddhidatri and blessed everyone but siddhis .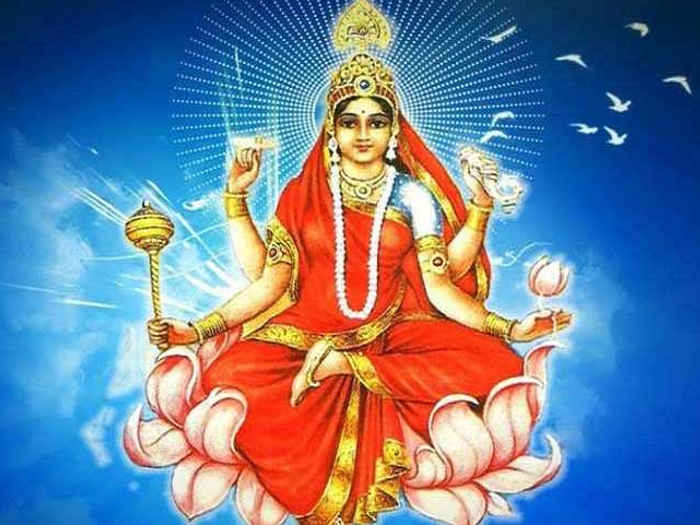 These were the forms of goddess parvati .